Gravel & Paving Slabs
Gravel
Gravel can also be utilized on your property, either as a driveway or path or even between the plants that you wish to grow in your garden.
Gravel is a more economical product to use.
Indian Stone Paving
Indian Stone Paving Slabs makes an ideal patio area and comes in a wide variety of colours, sizes and designs. It can also be installed on driveways and paths. It can also be used in creating steps. Enhances any property.
If you would like any additional information regarding any of the services listed above then please feel free to call 07555629068 or visit our contact page to get in touch with us via pjmpavingandlandscapingservices@hotmail.com.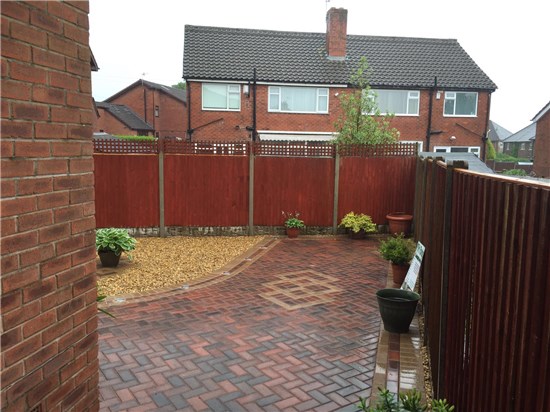 In the above photograph we have installed a block paved patio and path area and on the left hand side a gravel area has been created for easier maintenance for the home owners and for a specific plant area, as requested.
All the above area was prepared, dug out, base installed and a weed free membrane throughout all the area before the block paving was installed and the gravel.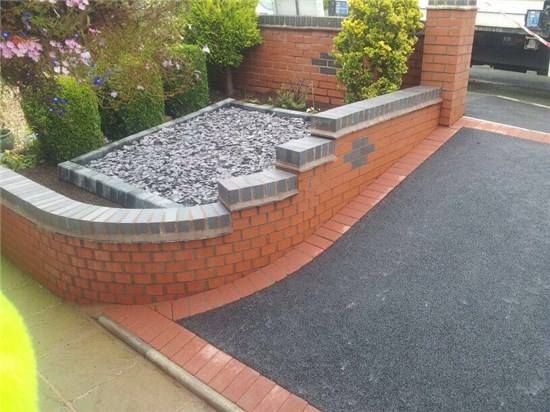 Tarmac driveway with a new brick wall and a gravel based feature providing an area for smaller potted plants, and making it more manageable for the owners.